Screen Plate Washing Machine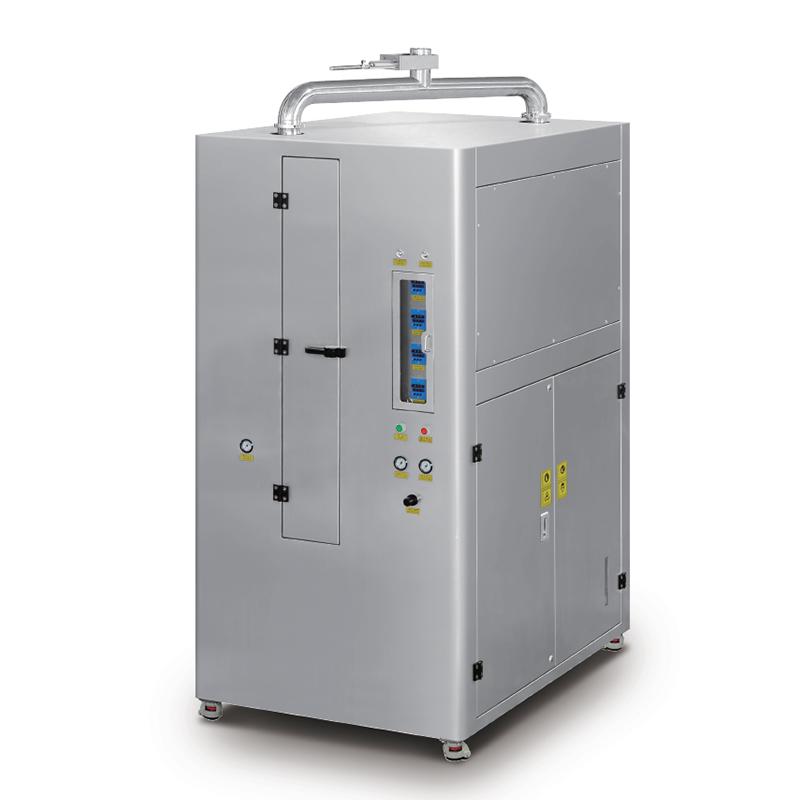 Application
The TC-1300X screen printing washing machine uses an organic solvent and water-based solvent for screen plate cleaning. With the use of a screen plate washing machine, users can easily finish cleaning and drying processes with just the push of a button.
Process
Feeding
Start-up
Water spray and developing/air drying
Finish cleaning/automatic ceasing
Unloading
Types of screen developing techniques
Technique
Media
Liquid temperature
Heating
Filtration precision
Spray pressure(MPa)
Water spray and developing
Water
Normal
Null
5um
0.3-0.6
Air drying
high-pressure air pump or compressed air
10000 level
Null
Specification
| | |
| --- | --- |
| Model | TC-1300TX |
| Max. frame size | 1170×1300mm² |
| Air pressure | 0.55-0.7MPa |
| Air consumption | φ16mm, 500-800L/Min |
| Overall dimension | 1640×1140×2560³ |
| | |
Feature
The washing machine uses high-pressure air as the energy source, and is controlled using a pneumatic logic system.
The 7-level filtration mechanism ensures the recycling and reuse of the cleaning liquid, which reduces the cleaning liquid consumption.
The safety interlock mechanism and the sealing design ensure a safe production process and environment.
The adjustable cleaning pressure ensures the stability of the screen meshes, thus extending the mesh lifespan.
The automatic cleaning frequency counting allows users to quickly refill the equipment, thus ensuring a high cleaning quality.
Purifying system
Cleaning device