Screen Printing Drying Rack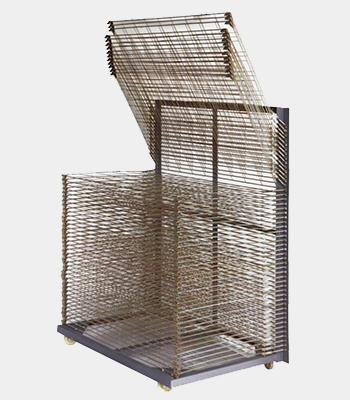 Description
Screen printing drying racks are used to place materials that have gone through the printing, coating or spraying process, and are waiting to be dried. The printing drying racks are widely used for screen printing, hot transfer printing, PCB printing and leather printing.
Due to the multilayer structure, the drying rack has a greater capacity while occupying a smaller space. The drying rack is made of angle steel with a high strength and toughness, and is capable of withstanding high temperatures.
Specification
The standard specification is 700×1000mm×50 layers.
Customization is available.