JB-720AQ Automatic Screen Printing Equipment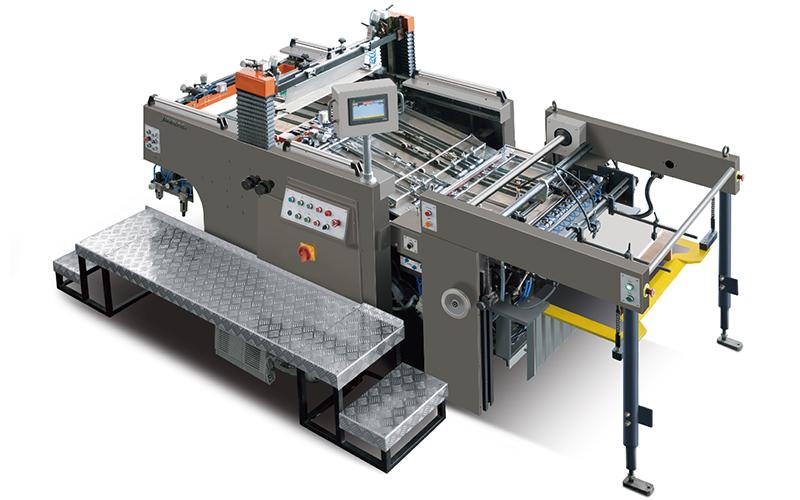 Description
The JB--720AQ automatic screen printing equipment is specifically designed for precision screen printing of soft sheet materials, and has been widely used in membrane precision printing for electronic switches, instrument panels, appliances, automobiles etc., for instance, as in-membrane decorations (IMD), membrane buttons, panel labels etc.
The applicable printing substrates include PET film, PVC film, PCmo, transfer paper, label paper etc.
Parameters
| | |
| --- | --- |
| Model | JB-720AQ |
| Max. substrate size | 510×720mm2 |
| Min. substrate size | 270×350mm2 |
| Max. printing size | 500×720mm2 |
| Border | Less than 10mm |
| Frame size | 880×880mm2 |
| Printing speed | 400-2200pcs/h |
| Power supply | 3P 380V 50Hz 8.89 kW |
| Gas specification | 50L/h, 4-6Kgs/cm2 |
| Weight (Kg) | 3500kg |
| Outline size | 3050×2240×1680mm3 |
| | |
Details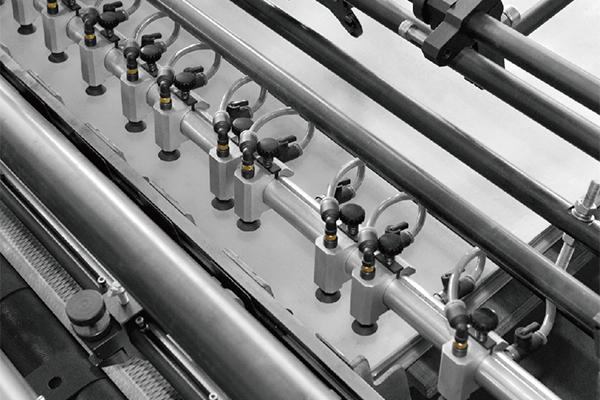 The suction system on the front edge of the feeder prevents the surface of sensitive substrates from being scratched when feeding, suitable for printing electrostatic or easily scratched substrates such as thin sheets and films even for multicolor printing, the surface of substrates will have no scratches.
---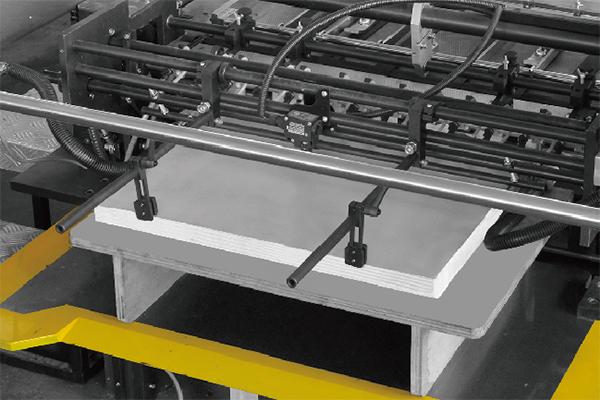 Open stacking board can be lifted or lowered as a whole. Aligned papers just can be directly pushed in when feeding, convenient and time-saving.
---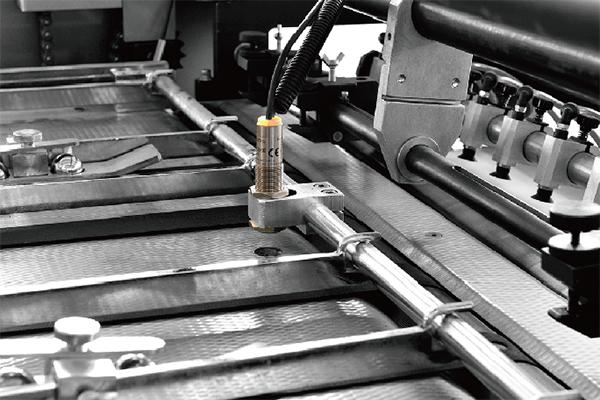 The optoelectronic double sheet detector does not touch substrates during detection, so as to avoid scratching them.
---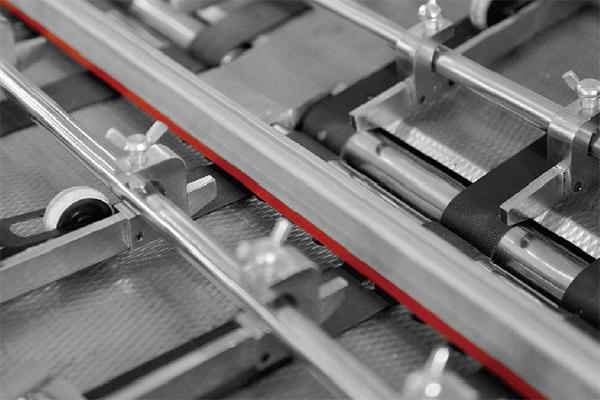 The feeder is equipped with anti-static device (plasma tuyere) to make it easier for the separation of substrates and for the delivery of sheet substrates. The feed board and delivery board can be added with anti-static bar.
---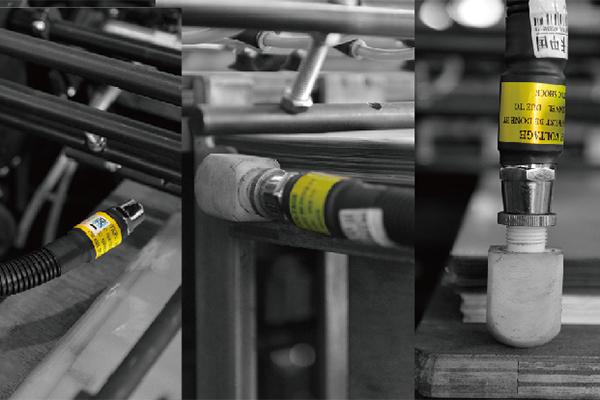 Plasma tuyere is used to eliminate static electricity on the surface of substrates.
---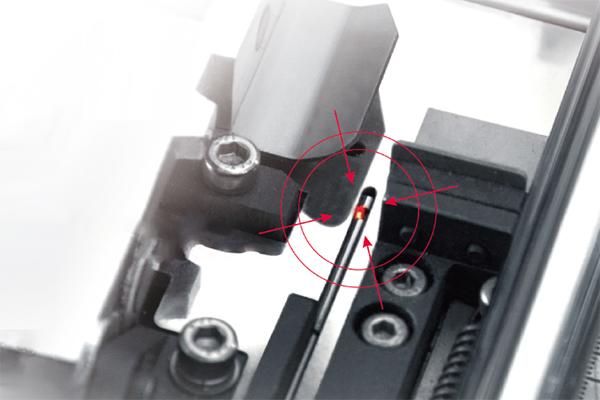 When substrates arrive at the location of the front and side lays, automatic registration is completed by the CNC sensor. If there is any tiny misplacement or substrate running, the screen printing machine will stop working automatically to ensure high accuracy of overprint and reduce reject ratio.
---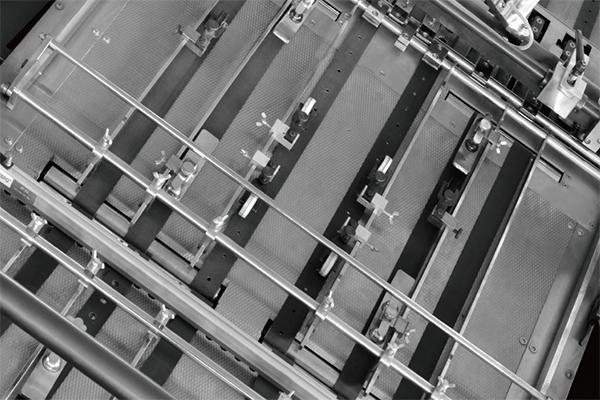 The surface of the delivery board is fitted with rice grain stainless steel plate that can reduce 30%~70% friction force between the substrate and the board surface to reduce surface abrasion. Meanwhile, controllable absorption device is used to fit for multiple materials.
---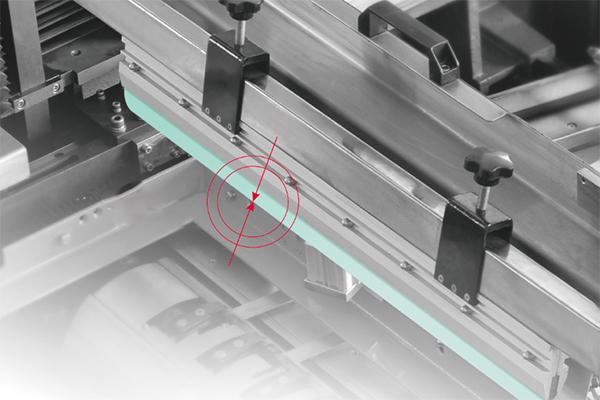 The lifting and lowering of the squeegee system are controlled by cams and the pneumatic pressure kept device is fitted to ensure uniform printing pressure so that both spot and coat can be accurately printed out.
---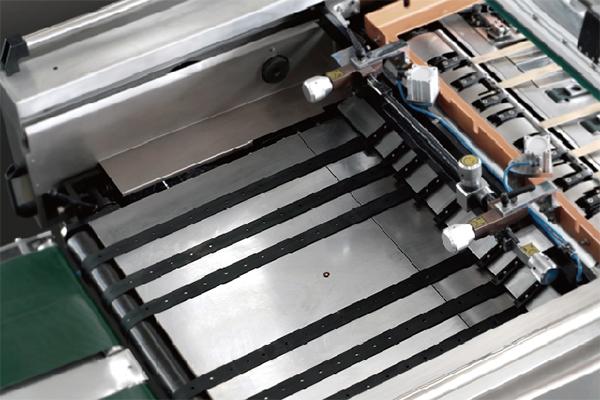 The substrate delivery system can ensure smooth delivery of printing part output and of subsequent drying part input. The delivery board can be folded down to facilitate to clean the screen, mount and dismount the squeegee and flood bar.
---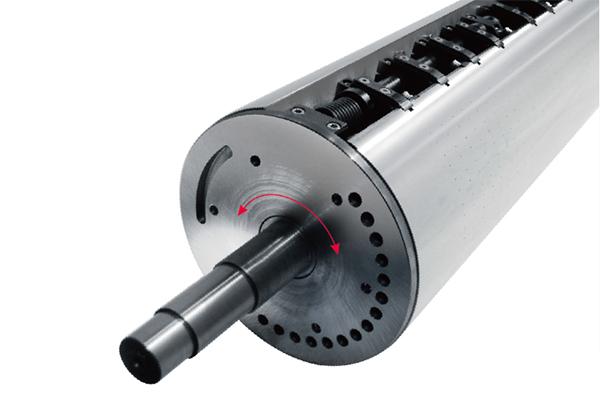 The weight of the printing cylinder is reduced by 28% while the strength and precision are higher. The vibration during operation is also lowered and the stability improved, which effectively prolongs the machine's service life.
---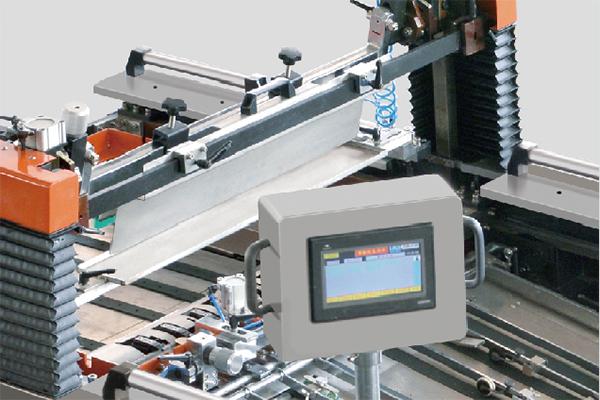 PLC system is employed to centrally control the operation of the whole machine, supporting touch screen/button dual operating system and with automatic fault diagnosis and real-time display functions. It is easy to operate and improves the reliability and stability of equipment operation.
---
Suction nozzle device, each suction head is under independent control.
---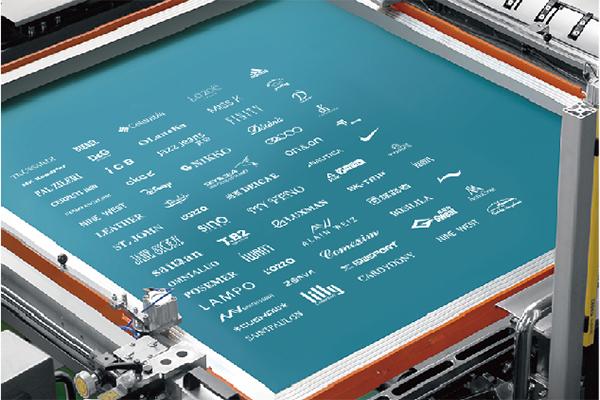 The screen frame can be pulled out, both facilitating substrate register or feeding adjustment and making it safer and faster to clean the cylinder and screen.
---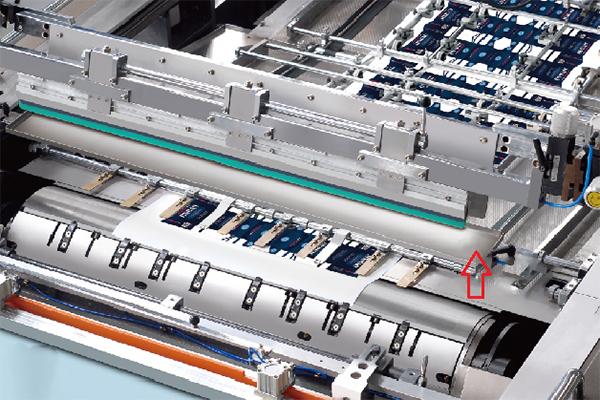 Ink dropping pan to prevent ink from dropping.
---
Standard configuration
Anti-static devices
Front pick up feeder
Vacuum conveying system
Squeegee printing pressure kept device
PLC system
Mechanical double sheet detector
Contact brush wheel and rubber wheel conveying device
Pull/push convertible side lays
Side lays optoelectronic sensors
Cylinder built-in front lay optoelectronic sensor (Gripper optoelectronic sensor)
Screen frame pneumatic lock clamp
Delivery board lowering system
Automatic lubrication system
Optional configuration
Optoelectronic double sheet detector
Small sheet conveying device
Anti-dropping device
Ink dropping pan
Screen frame taken out system
Safety light curtain
Dust removing device
Thick sheet anti-rebound device
Crossover delivery stand